Final weekend rambles.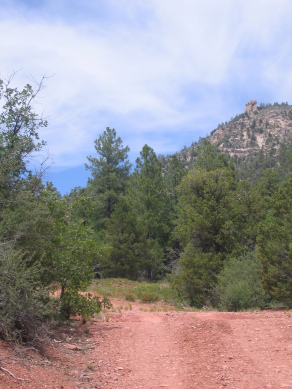 Didn't quit make it to the top there, the pitch went up an the ground got sandier, and that was a bit too daring on my own without having told anyone where I was going or when I'd be back. But there was quite a view. The little digital doesn't like the haze, so you'll need to trust me a bit on that one.
Oh yeh, work...So starting in on my last week here seems like a good time to summarize my my impressions ad such like. I've been thinking quite a bit about that and putting it all into one piece is proving difficult. So while I cogitate here's some more from the day's wonderings.
A view to the south.

A bit to the West, campus is down there if you can spot it.

I did make it a bit higher, almost to the ridge line, but it was not camera holding time, so here's the way back down.

Nizhóní!